The trick is choosing the perfect mix of flowers to create a stunning arrangement that your dad will treasure. Here are some tips for creating a bouquet from flowers for fathers Day he'll love.
Father's Day is a chance to show Dad just how much he means to you. While dads are notoriously hard to buy gifts for, a Father's Day bouquet is a sweet and thoughtful present that any dad is sure to appreciate. The trick is choosing the perfect mix of flowers to create a stunning arrangement that your dad will treasure. Here are some tips for creating a bouquet from flowers for fathers Day he'll love.
Consider His Favorite Colors
Start with the colors your dad loves the most. If he favors navy blue, complement that with dusty blue iris or delphinium. For dads who prefer warm earth tones, cluster yellow and orange blooms like sunflowers, tulips, and Gerbera daisies. Or, play it safe with a mix of red, white, and blue Father's day flowers to celebrate the day patriotically.
Include Blooms That Symbolize Fatherhood
Iris, lily of the valley, and hydrangeas all represent qualities that great dads embody like wisdom, prosperity, and grace. Add a couple of stems of each to your Father's Day floral arrangement to infuse it with extra meaning. Chrysanthemums also symbolize optimism and cheer, perfect for capturing your dad's personality.
Consider His Favorite Smells
Fragrant blooms like lilies, roses, and stephanotis add instant joy to a bouquet. Choose flowers according to your dad's favorite scents from a florist near Montgomery tx. For dads who love the sweet aroma of roses, add deep pink or crimson buds. For hints of spice, oriental lilies lend their exotic fragrance. And for a decidedly masculine combination, pair sweet stephanotis with gardenia for a woodsy-floral scent.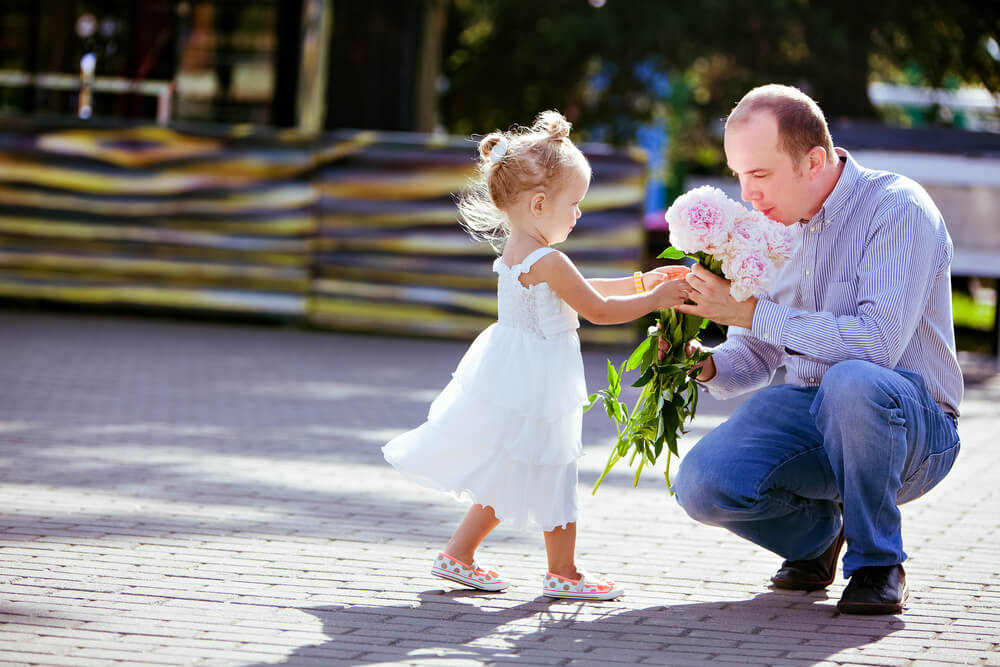 Don't Forget Fillers and Foliage
Fillers like ferns, eucalyptus, and greenery anchor your arrangement and help create visual depth. Leaves from dusty miller, oak, and holly add beautiful texture without competing with the showier blooms. Lemon palm leaves bring a refreshing citrus fragrance, perfect for bringing a space to life. Use foliage and fillers to frame focal flowers and other blooms, balancing out your fathers Day flower bouquet.
Keep It Simple and Classic
Smaller arrangements tend to make a bigger impact. Stick to 3-5 types of blooms with complementary colors and scents. Aim for an asymmetrical yet balanced final shape and use flowers of different heights for visual interest. Traditional Father's Day favorites like carnations, roses, chrysanthemums, and lilies are always a safe bet for a bouquet the "dad's dad" is sure to love.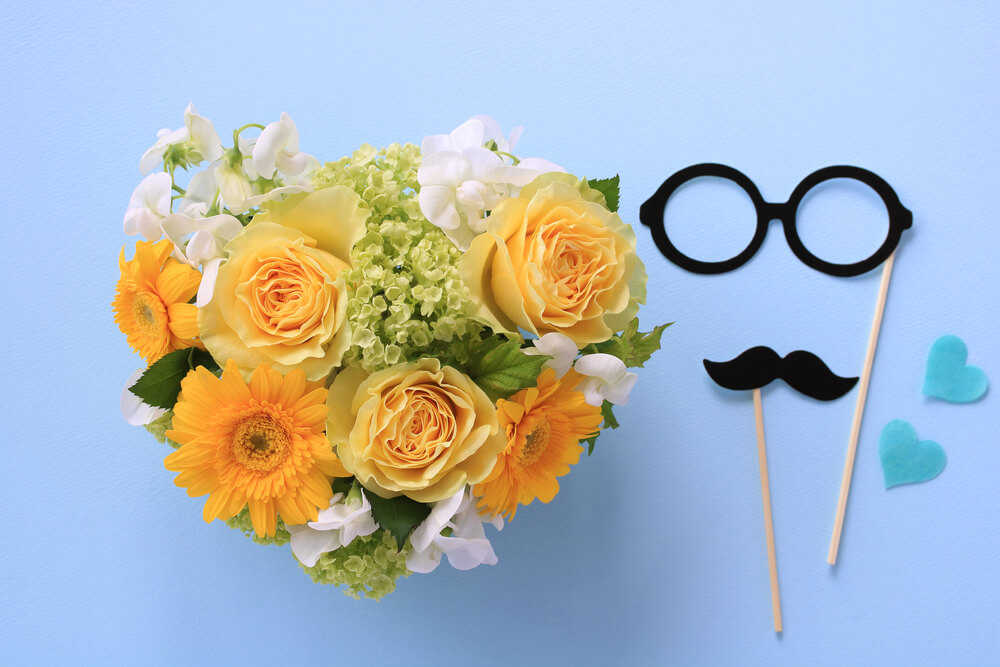 Add a Personal Touch
Include flowers that hold special meaning for you and your father. Maybe his favorite flower is the rose or you have a fond memory of picking sunflowers together as a kid. Personalized touches make any bouquet extra special and show how well you know your dad.
Choose Blooms That Last
Daisies, alstroemeria, and some carnation varieties have the longest vase life and will stay fresh the longest. Avoid delicate blooms like peonies and tulips that wilt quickly. Ask your florist for the longest-lasting options via Conroe flower delivery to create an arrangement your dad can enjoy all week long.
Present It With Care
Add a personalized card with a heartfelt message to your bouquet before giving it to your father. Consider adding a small gift like his favorite candies or a special bottle of beer. An attractive vase or container can also elevate your arrangement and show you put thought into the entire presentation.
Let Your Florist Help
Consulting a local flower shop in Conroe tx can ensure you get the perfect Father's Day arrangement for your dad. Share details about his personality, favorite hobbies, colors he likes, and any meaningful flower choices. A talented florist can seamlessly incorporate all these nuances into a stunning arrangement tailored just for your father.
Get Creative With Fillers
Use decorative accessories like ribbon, twine, toy cars, or tools as fillers instead of traditional greenery. Add flavored sugars like vanilla or cinnamon for a sweet accent. Think outside the bouquet to incorporate creative flourishes that capture your dad's unique personality and interests.
In the end, any thoughtful bouquet you create with love and care will surely make your dad's Father's Day extra special. Let the perfect mix of flowers do the talking for you as you celebrate your hero on his special day.
Order a custom bouquet from Baker's Bouquet today! Our expert florist in Conroe tx will work with you to create a one-of-a-kind arrangement just for your dad. We use only the freshest, longest-lasting blooms and fillers for an arrangement he'll cherish for weeks. Order today!